Beach Parking Permit Information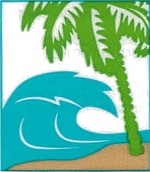 BEACH PARKING PERMITS
BEACH PERMITS - $12.00
BEACH PARKING STICKERS ARE AVAILABLE AT CITY HALL, THE CHAMBER OF COMMERCE, LOCAL GROCERY AND CONVENIENCE STORES, AND AT VARIOUS VENDORS AND BUSINESSES IN TOWN AND ON THE BEACH.
City of Port Aransas - Beach Parking Permit Information
1. The City of Port Aransas requires a $12.00 permit to park along the beaches. This includes the area from Marker (0) to Marker (62).
2. Free Parking areas include between the Jetties and Horace Caldwell Pier and between Markers 52-58.
3. RV Camping, tent camping and other non-self contained camping is permitted anywhere on the beach.
4. Camping is prohibited within twenty-five (25) feet of either edge of the obvious driving lane and in any location that would impeded traffic or create an unsafe condition. Camping is also prohibited within two hundred (200) feet of any beach access road and within fifty (50) feet of the water's edge.
5. Tent camping is prohibited landward of the bollards and south of the last city approved lavatory facility.
6. There is a three (3) night limit for camping during any three (3) week period.
7. Small fires no larger than 3 ft. x 3 ft. are permitted on the beach.